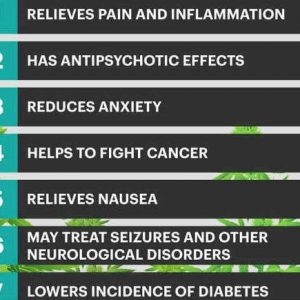 CBD is one of 104 chemical compounds, known as cannabinoids, that can be found in the cannabis plant. It's a naturally occurring substance, which can be extracted and mixed with a carrier oil – often hemp seed or coconut – to create CBD oil.
Unlike the most well-known cannabinoid, tetrahydrocannabidiol (THC), CBD is not psychoactive, meaning that it won't make you 'high' – the sensation most commonly associated with cannabis. It is, however, reported to offer a range of health and medicinal benefits – the reason behind its growing acclaim.
Enhances Appetite
It's a well-known fact that those who consume cannabis in any form notice an increased appetite. However, the use of cannabis oil can help you regulate your appetite and encourage hunger. At the same time, it can stimulate your digestive system in order to operate on a regular level.
Increases Sleep Longevity
If you suffer from the constant anxiety during the night time hours, or suffer from insomnia or struggle from getting a restful, undisturbed sleep, then cannabis oil might be the solution for you. The cannabis oil works by relaxing the mind and body, and generating a lower energy level, it will be easier for you to get your heart rate down and clear your mind to allow for a long, restful sleep.
Soothes Tremors
The effects of cannabis have been shown to reduce pain and tremors, and improve sleep for those who have Parkinson's disease. There has also been research that demonstrated improved fine motor skills among its patients.
Prevents Cancer
Early reports of research have shown that the active ingredients in cannabis oil can reduce tumour size and have preventative effects on cancer, and says that the oil makes it easier to beat cancer for those suffering with the disease.
If you would like to take advantage of the health benefits of cannabis oil, contact us at CBD International.